1. Turn on the Bluetooth
2. Turn on the GameSir i3
Press the power button on the back, the LOGO will flash in blue. Next time you turn on the i3, it will automatically connect.
3. Enter G-Crux, click to expand the menu in the upper left corner, select the GameSir i3 phone case, and click Connect.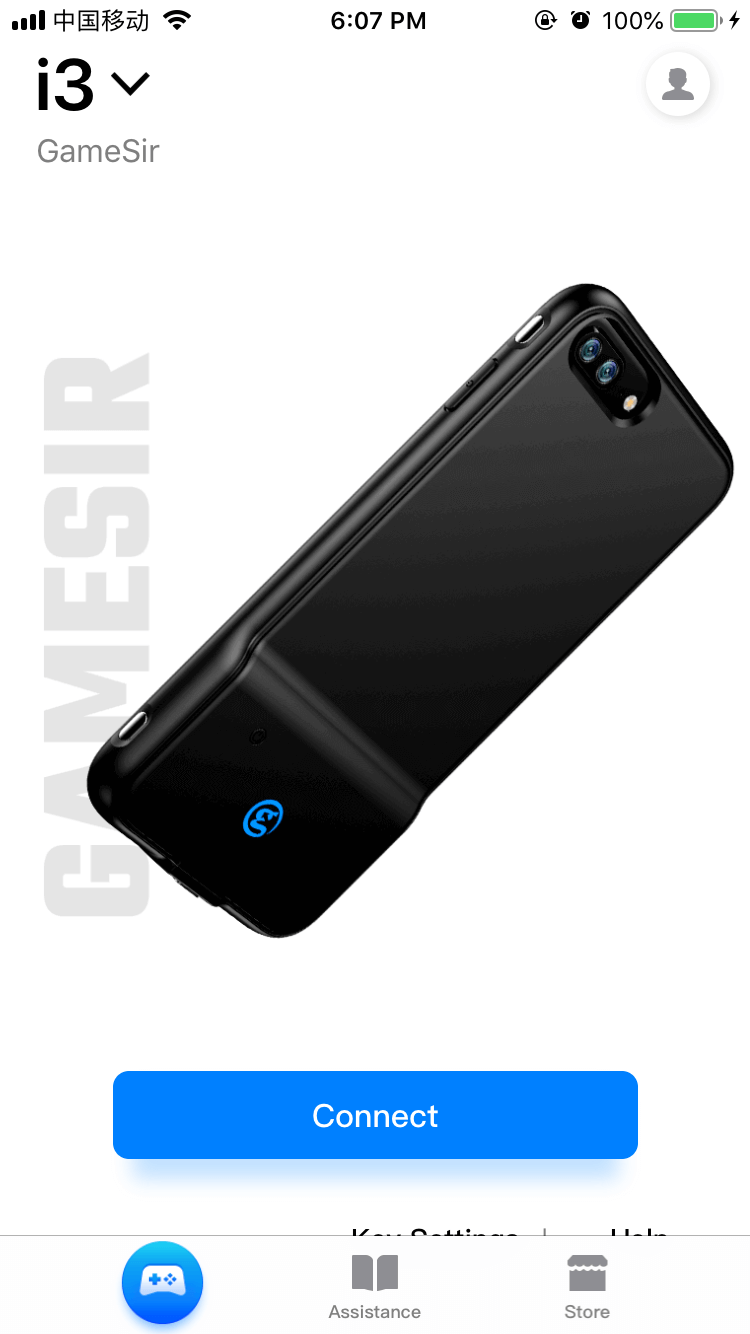 1. After GameSir i3 is successfully connected, enter the GameSir i3 page, click the "G-Touch" icon, find the game you want to customize the configuration, click "Config" to enter the configuration interface.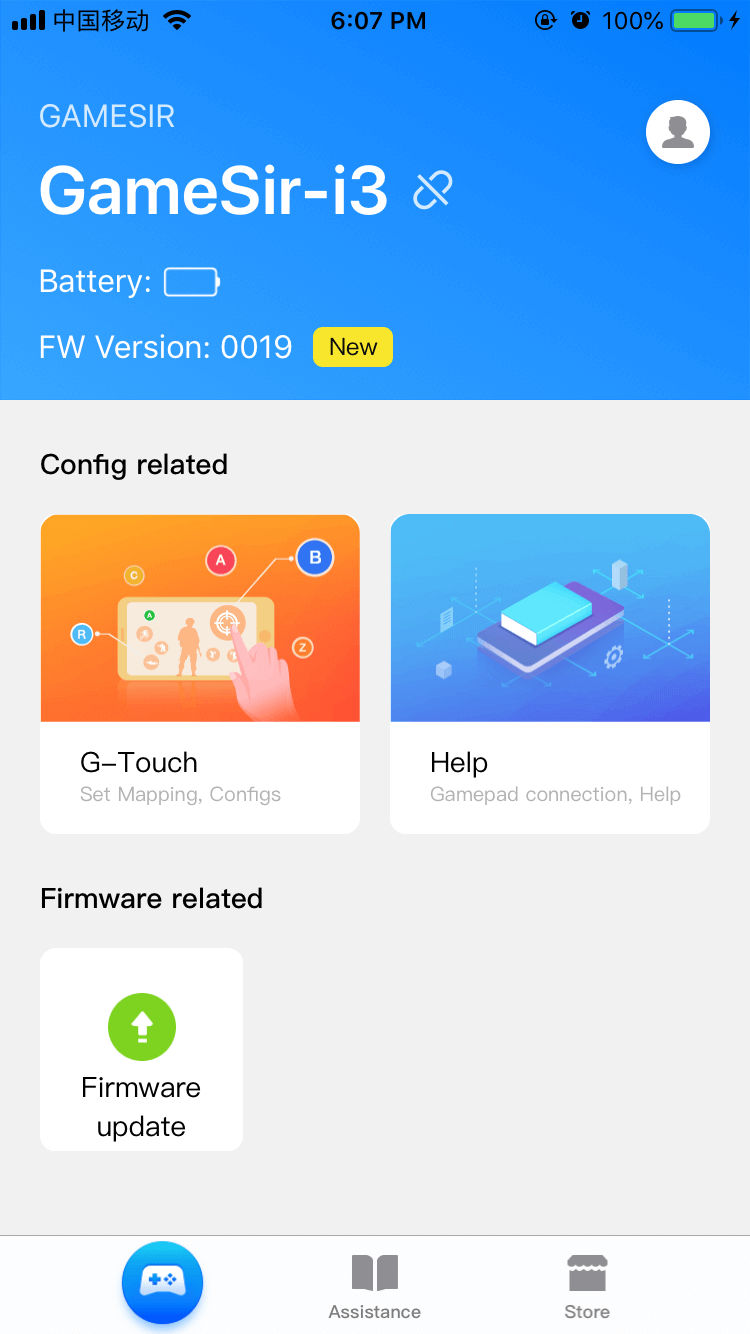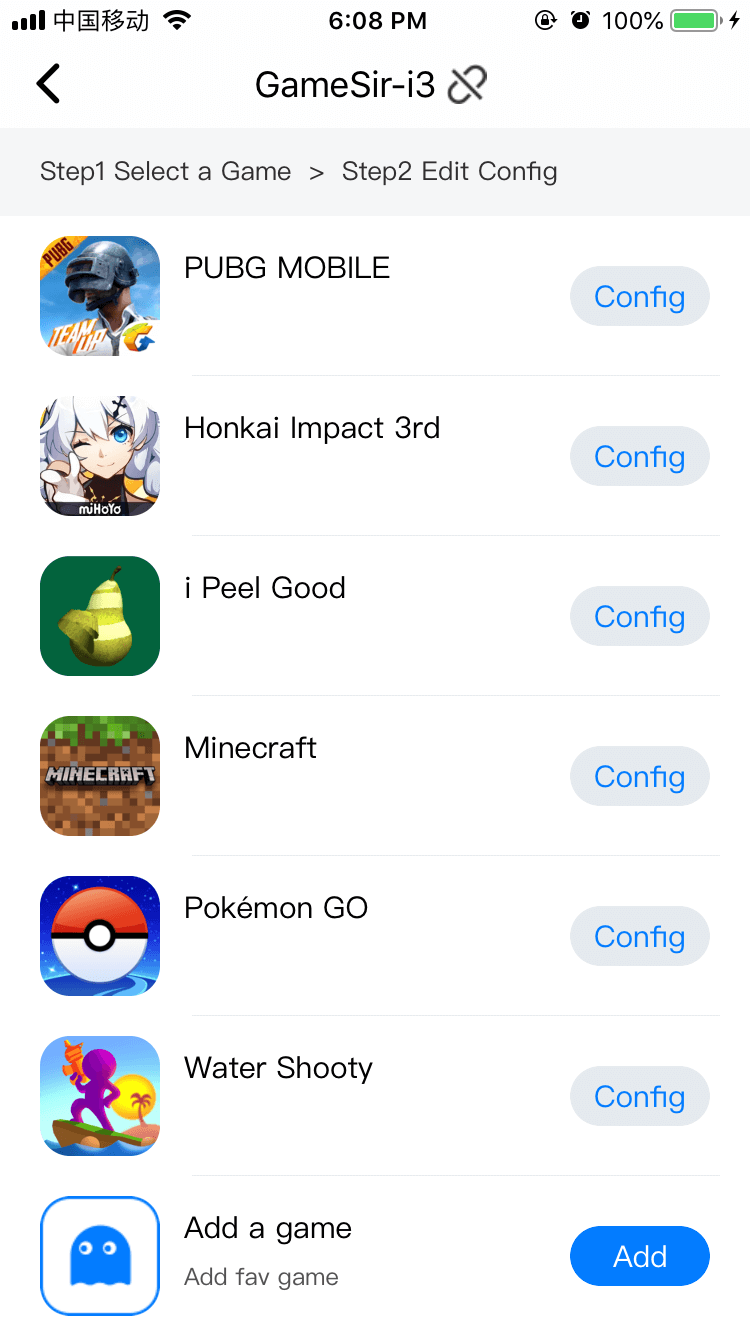 2. select the "official" configuration in the list, and select the corresponding mobile phone model, click "Save and Enable", then you can enter the game